Indoor
Plants for offices
Work. Life. Balance.
Plants bring homes to life and they can also bring life to your office. Whether it's a little Bali for your desk or a Big Ken for reception, plants look great, make the air cleaner and create a calmer atmosphere.   
Shop from our curated collection of low-maintenance plants or complete the contact us form if you'd like some more help.
Gifts for the team
Perfect for gifts and rewards, treat your colleagues with a voucher from Patch
If you're looking for ways to cheer up those working from home, want to reward great work or just fancy giving someone a gift then check out our vouchers. Get in touch for any bulk orders.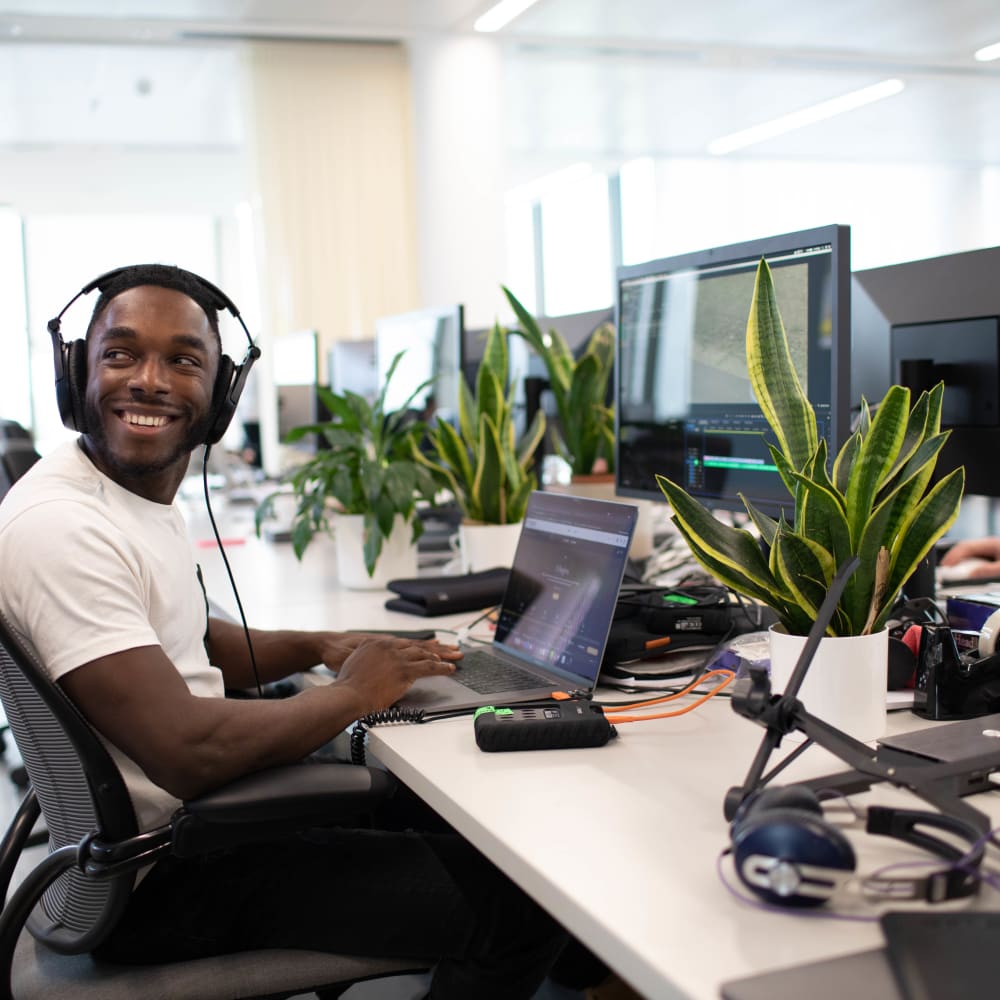 Why are plants important in an office?
Plants make people happier, healthier and more productive.
Plants can have a massive impact on how a space feels and looks.
By promoting relaxation and focus, studies have shown that having a number of plants in a working environment will result in a 60% improvement to one's mental wellbeing.
Bonus - Plants naturally suck up pollutants from the air and pump out lots of lovely oxygen.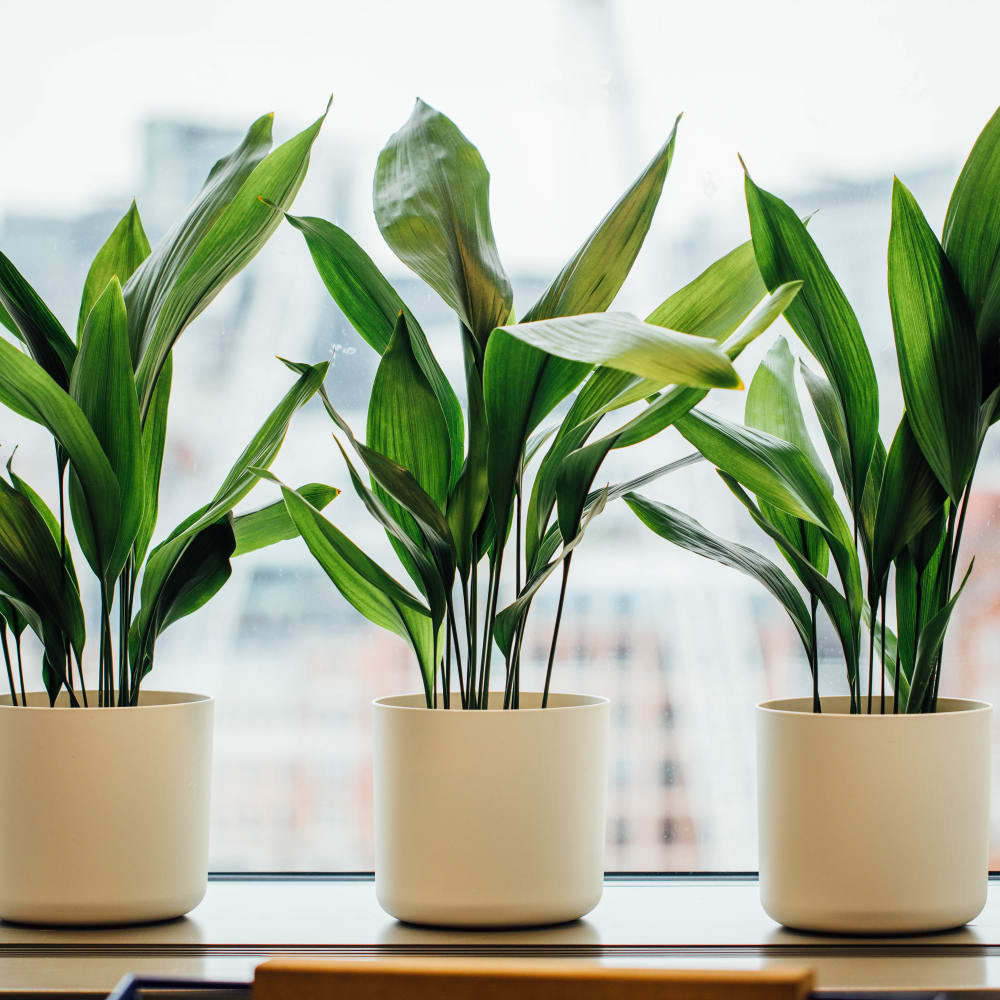 Break up the space
Plants look fantastic and will add warmth and texture to your space.
Spruce up those empty corners and add some colour to your meeting rooms. There's a plant for every space and we're here to make it easy.
How we can help
Patch helps you decide which plants are right for your space. If you need to speak to a member of the plant team, get in touch and we'll help you make the right choice.

One of the Patch delivery squad will come and deliver your new plants during working hours (or after hours, too - London only).

We'll send you all the information you'll need to look after your plants, or we can arrange for a member of our Plant Care team to tend to them on regular visits.
Patch was brilliant at helping us find the perfect plants for our stores.
Patch suggested some great ideas that have creatively complemented the design without getting in the way of customers using the space.
The plants look awesome – thank you!